ADVISORY BOARD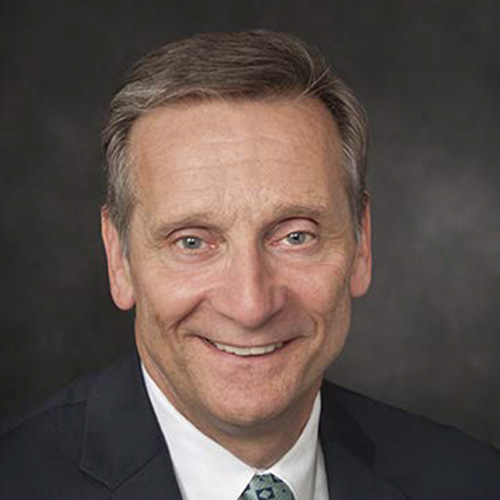 MARK HARNITCHEK
Vice Admiral, USN (ret)
Mark Harnitchek retired as a vice admiral from the Navy in 2015 with over 37 years of service. His last assignment was as director of the Defense Logistics Agency (DLA). DLA is a $46B, 27,000 personnel enterprise providing global support across nine supply chains – food, clothing & textile, fuel, construction supplies & equipment, medical, aircraft, ship and ground repair parts – to the military services and other Federal Agencies
Prior to that, he was the deputy commander of the United States Transportation Command, which is responsible for the global movement of military personnel and equipment. He directed the U.S. Central Command Deployment and Distribution Operations Center in Operations Iraqi and Enduring Freedom.
Harnitchek also served as the vice director of Logistics on the Joint Staff, which supports the chairman of the Joint Chiefs of Staff in his role as the principal military adviser to the President. He also completed sea tours in two submarines, two ships and an aircraft carrier, as well as shore tours in various locations, including the Pentagon and Japan.
More recently, Harnitchek served as the director of Sales & Marketing for Boeing Aircraft Modernization & Sustainment (AM&S), a division of Global Services & Support (GS&S). GS&S provides support that begins at product inception and continues until retirement from service. The business is the U.S. Department of Defense's largest performance-based logistics contractor and an industry leader in sustainment solutions for Boeing and select non-Boeing platforms.
Harnitchek holds a Bachelor of Arts degree from Penn State and a Master of Science from the Naval Postgraduate School.