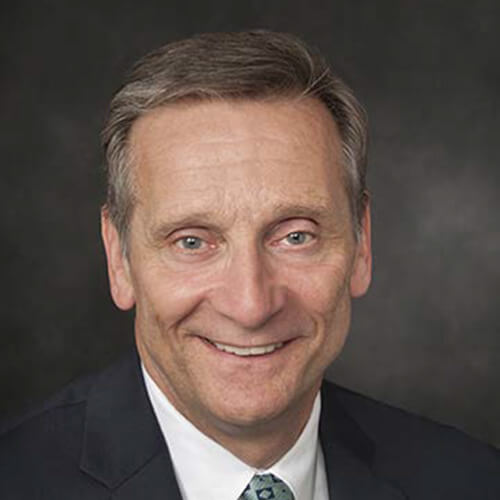 MARK HARNITCHEK
Vice Admiral, USN (ret)
Mark Harnitchek retired as a vice admiral from the Navy in 2015 with over 37 years of service. His last assignment was as director of the Defense Logistics Agency (DLA). DLA is a $46B, 27,000 personnel enterprise providing global support across nine supply chains – food, clothing & textile, fuel, construction supplies & equipment, medical, aircraft, ship and ground repair parts – to the military services and other Federal Agencies
Prior to that, he was the deputy commander of the United States Transportation Command, which is responsible for the global movement of military personnel and equipment. He directed the U.S. Central Command Deployment and Distribution Operations Center in Operations Iraqi and Enduring Freedom.
Harnitchek also served as the vice director of Logistics on the Joint Staff, which supports the chairman of the Joint Chiefs of Staff in his role as the principal military adviser to the President. He also completed sea tours in two submarines, two ships and an aircraft carrier, as well as shore tours in various locations, including the Pentagon and Japan.
More recently, Harnitchek served as the director of Sales & Marketing for Boeing Aircraft Modernization & Sustainment (AM&S), a division of Global Services & Support (GS&S). GS&S provides support that begins at product inception and continues until retirement from service. The business is the U.S. Department of Defense's largest performance-based logistics contractor and an industry leader in sustainment solutions for Boeing and select non-Boeing platforms.
Harnitchek holds a Bachelor of Arts degree from Penn State and a Master of Science from the Naval Postgraduate School.
---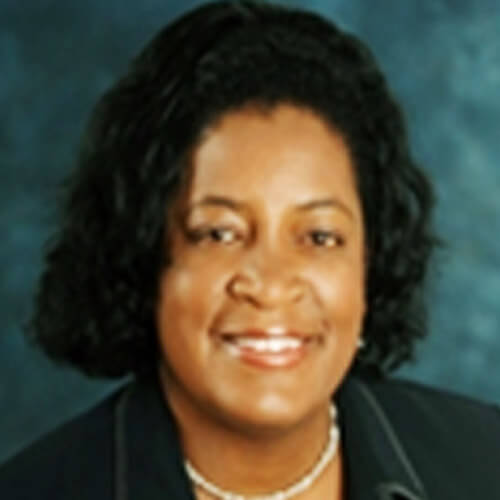 Tanya Penny, CEO
TPW Consultants
Tanya Penny is President and CEO TPW Consultants, a strategy consulting firm advising clients on financial and marketing strategies and business process improvement.
Previously, Penny served as senior vice president of Real Estate for Verizon Services Operations (VSO), a global, shared-services business group that supported all Verizon companies, including Verizon Business, Verizon Telecom and Verizon Wireless. She was responsible for a $2 billion budget and 3,000+ staff and contractors focused on property management, design and construction, energy conservation and portfolio administration . The complex portfolio included Verizon's domestic and international properties, which exceed 115 million square feet of various types of facilities.
Additionally, Penny served as vice president of Sourcing and Purchase-to-Pay Systems for Supply Chain Services, also part of VSO. She was appointed to this position in November 2005. Penny led a team of over 500 procurement professionals responsible for $35 billion of sourcing activities. Under her leadership, expenditures across Verizon were consolidated into a single unit, driving more than $2 billion in synergy savings over three years. Penny also managed international and domestic purchasing logistical services.
Penny started her telecommunications career with MCI in 1981. Over 30 years, she has held various positions in finance and operations with steadily increasing levels of responsibility, including vice president and controller of Accounting Operations. She's held leadership roles in Corporate Development, Eastern Region Network Engineering, Technical Planning, Property Accounting and Records Management, Corporate Planning, Strategic Procurement and Supply Chain.
As MCI Vice President/Controller, Penny directed the Restatement and Re-Audit of WorldCom's 2000-2002 Financial Statements, for Fixed Assets, Payroll and Accounts Payable. This complex project involved extensive re-audit and remediation of material weaknesses. With over 300 professionals under her command, Penny successfully participated in the largest corporate restatement in history and brought the company compliant with Sarbanes-Oxley regulations.
Penny has been recognized by the National Federation of Black Women Business Owners for professional excellence in both the finance and telecommunications industries. She was featured in Procurement Leaders Magazine (April/May 2009) and recognized in Supply & Demand Chain Executive (2009) as a "Pro to Know."
Penny is active in business and community affairs and has participated in several forums with young entrepreneurs. She served on Howard University Center for Excellence in Supply Chain Management's Board of Advisors, and was a board member of the Women's Business Enterprise National Council (WBENC) and served as the Secretary of the Executive Board. She also served on the board of QUEST Forum, a global communications association dedicated to continually improving products and services. Penny presented internationally on various quality and process improvement subject matter, including TL9000.
Previously, Penny held a seat on the board of the National Minority Supplier Diversity Council (NMSDC) and was Chairperson of the Procurement Council of the United States Hispanic Council. In September 2008, she was awarded USHCC's Corporate Procurement Advocate.
In 2010, Penny was selected to the Board of Directors for CoreNet Global, the world's leading association for corporate real estate and workplace professionals, service providers and economic developers.
Penny holds a MBA from the Wharton School of Business (University of Pennsylvania) and a BA from Stanford University.