Leadership is everything. It's about balancing the long-term vision with current reality, being eager to learn every day, being open to new ideas and technologies, and being at ease with ambiguity and complexity in a fast-changing environment.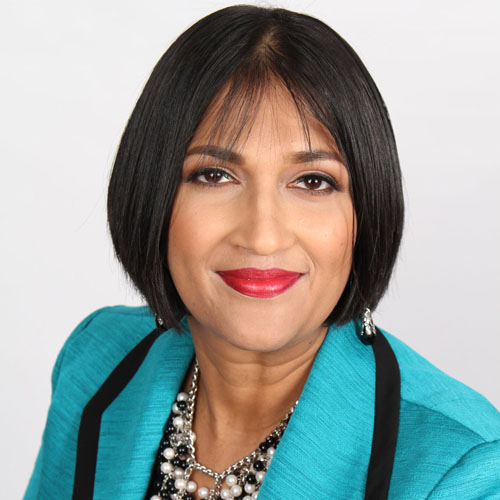 ANJALI "ANN" RAMAKUMARAN
CEO/Founder
ANJALI "ANN" RAMAKUMARAN
CEO/Founder
Anjali Ann Ramakumaran, Founder and CEO of Ampcus Inc. (Ampcus), is a technology savvy entrepreneur with more than 15 years of contribution towards the design, development and delivery of leading edge Technology Solutions and Human Capital Management across the globe. Under her leadership she has cultivated Ampcus into a fast growing Consulting and Professional Services firm. For eight consecutive years (2009-2016), she has been recognized as a top Asian American owned business by the USPAACC. In addition, for the past seven consecutive years (2010-2016), she has been honored as one of the 50 Fastest Growing Women Owned Businesses in the CONUS by the Women Presidents Organization. Under Ann's leadership, Ampcus has made the Inc. 500/5000 list and has been recognized as a Top Diversity Business for the past 7 years (2010-2016). Ann was also awarded Women in Technology Entrepreneur of the Year by WIT and most recently received the Chairman's Award for Inspirational Leadership from the CRMSDC. Ampcus has also received the Global Growth Award from Astra Women's Business Alliance, Supplier of the Year Award from the GMSDC and the Top Asian American Business Award from the USPAACC-SE.
Ann works closely with her Advisory Board, whose advice/input on strategy and direction helps her drive the company to attain its vision of being one of the largest and most successful high performing Professional Services companies globally. She has been actively involved in executing a consultative methodology to define, qualify and quantify Ampcus' target clients, determine their strategic IT and business objectives and from this developed solutions which proactively address their current and evolving demands and needs.
Ann serves on the CRMSDC Board of Directors, WPEO Leadership Committee and the USPAACC Scholarship Committee. She has been a speaker at numerous National and Local Procurement and Diversity Conferences. In addition, Ann has mentored several women and minority start up's in an effort to help them grow their business. Ann holds her Bachelor's and Master's degrees in Business and Commercial Management from India and has completed Executive Management from the Robins School of Business, University of Richmond Virginia and an Advanced Management from the Kellogg School of Management Northwestern University Illinois.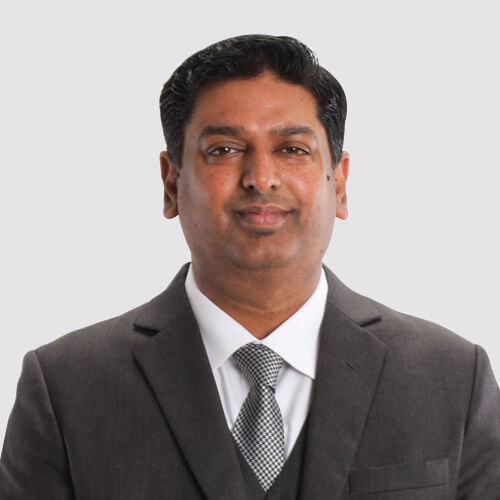 SALIL SANKARAN
President
SALIL SANKARAN
President
Salil has a successful track record of driving revenue growth for organizations including experience in mergers and acquisitions and business development. In this role, he is charged with leading Ampcus as it grows to meet expanding market needs and maintaining its leadership position in the Federal, State, Local, and commercial markets. He is responsible for establishing the strategic direction and future vision of Ampcus, and ensuring the portfolio of IT services offered is kept in sync with customer demands.
He brings along with him a vast experience of over 20 years in sales, financial and operational management. Prior to joining Ampcus, Salil has held executive and senior management positions at other small to large organizations. Salil is an MBA in Finance and a Master's in Management Salil is an alumnus of the Delhi University in India. Salil is also an Advanced Post Graduate in systems and management.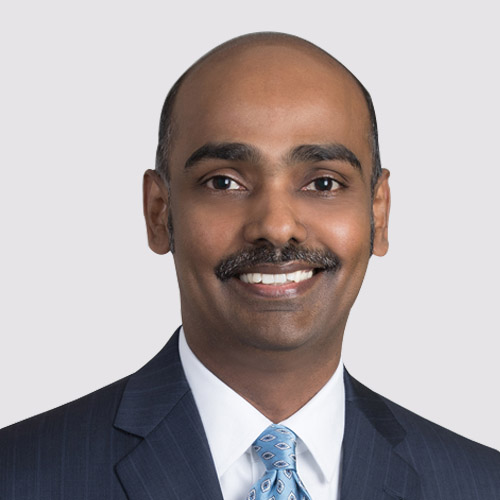 RAMANA CHALLA
COO
RAMANA CHALLA
COO
Ramana Challa holds an MBA in Management and is responsible for managing all day-to-day operations of the business with full P&L and operational responsibility, setting the direction and management of recruiting, administrative, and technical staff, developing HR policies, maintaining government and legal compliance, and ensuring an on-going corporate focus on financial goals and objectives. Ramana has over 15 years of experience in the professional services industry.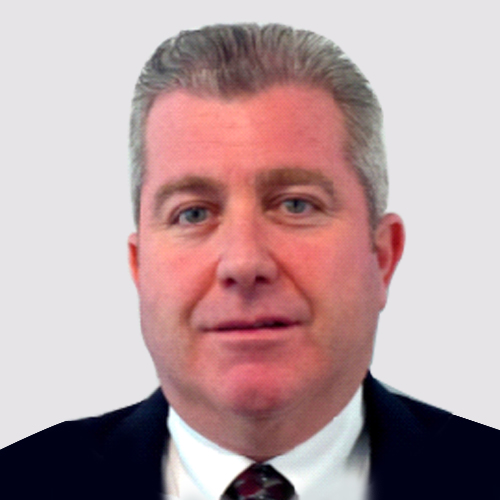 CHARLES MCMAHON
Executive Vice President
CHARLES MCMAHON
Executive Vice President
Charles McMahon is the Executive Vice President and is responsible for sales, business development, strategic partnerships, program management and service delivery to commercial, federal, state and local customers. Mr. McMahon is a highly experienced executive with over 30 years in business management, information technology operations, sourcing & contracts, resale, customer care/services and facilities management with large, mid-sized and small companies. He has managed multiple multi-billion dollar agreements in the areas of consulting/contingent labor, software licensing, network hardware and G&A. Mr. McMahon's previous work experience has been with Verizon, MCI, Satellite Business Systems (SBS) and banking.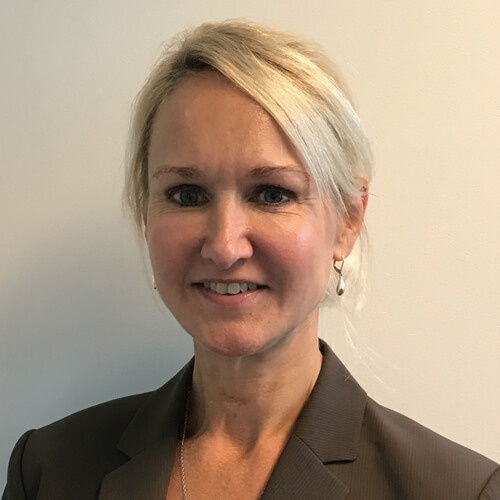 DONNA HOWELL
Senior Vice President – Customer Success
DONNA HOWELL
Senior Vice President – Customer Success
Donna has over 20 years of business and IT experience helping Fortune 500 companies to transform, gain new capabilities and improve performance. She recently served as Managing Director at Anthem Minds Inc. and is an adjunct professor at University of Maryland's Robert H. Smith School of Business. At Freddie Mac, Donna revamped IT, capital markets and shared services functions, and served as Chief Procurement Officer and Chief of Staff to the CEO. At Booz Allen Hamilton, Donna held consulting and management positions in the Commercial (now Strategy&/PwC), Public Sector and Corporate units. In her spare time, Donna mentors startups and small businesses in her community.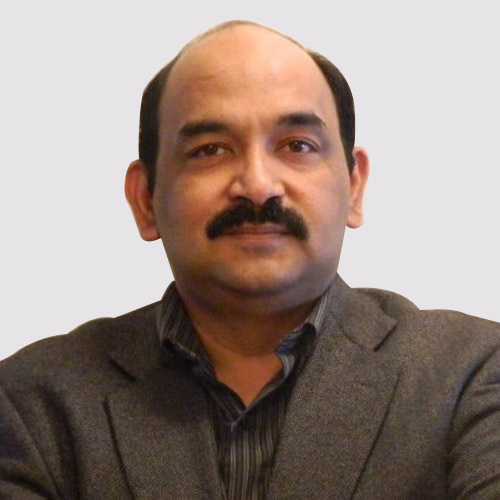 KRISH KRISHNAN
CTO
KRISH KRISHNAN
CTO
Mr. Krishnan is the current CTO of Ampcus Inc. Mr. Krishnan is a recognized expert worldwide in the strategy, architecture and implementation of high performance big data analytics, data warehousing, analytics and business intelligence solutions. He is a visionary data warehouse thought leader, ranked as one of the top 20 data warehouse consultants in the world. Krishnan is an independent analyst, writing and speaking at industry leading conferences, user groups and trade publications. He has authored three books, four eBooks, over 300 plus whitepapers, articles, viewpoints and case studies in Big Data, Analytics, Business Intelligence, Cloud Computing, Data Warehousing and Data Warehouse Appliances and Architectures.
Krishnan is an internationally recognized authority on Unstructured Data, Social Analytics and Big Data, Text mining and Text analytics. An innovator and solution architecture expert, he is recognized for his work in high performance data warehouse architectures and is an acknowledged expert in performance tuning of complex database and data warehouse platforms. His newer focus areas include Cloud Computing and Distributed Computing architectures.
In his 24 plus years of professional experience he has been solving complex solution architecture problems spanning all aspects of data warehousing and business intelligence for fortune 500 clients. He has designed and tuned some of the world's largest big data platforms, data warehouses, analytics and business intelligence platforms. Clients include Commonwealth Bank of Australia, HBO, Bank of America, Target, Tesco, RBS, JP Morgan Chase, Allstate, Walgreens, Time Warner Cable, Boeing, Macys, GAP, Williams Sonoma, Allianz, The Home Depot, Reliance Wireless and more.
Mr. Krishnan has written various books on Data and latest trends in Information Technology. He is a faculty with TDWI and presents and speaks at DAMA, IRM UK, MIT Symposium, Strata and other industry conferences. He publishes with www.beyenetwork.com\kkrishnan. His twitter handle is @datagenius.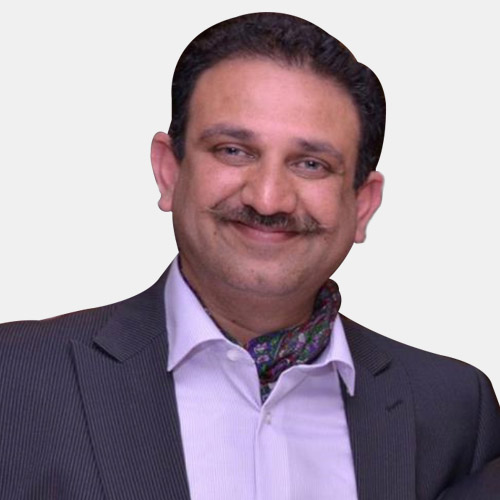 SAMIR SANKARAN
Senior VP – Federal Operations and Delivery
SAMIR SANKARAN
Senior VP – Federal Operations and Delivery
A post graduate Engineer with over two and a half decades of management experience in Information Technology, oil and gas, renewable energy, Petrochemical (onshore / offshore facilities) and infrastructure conceptual, feasibility, detailed engineering works including but not limited to EPC works. Samir has a vision for excellence and has helped change concepts of doing business in the industry. He is well versed with CMMi, OSHA and ISO 9000 series of standards. Samir in the past has held Management and Leadership positions with industry leaders like Tebodin; Halliburton, Kellogg Brown & Root, Granherne, World Bank and Asian Development Bank. Samir is well travelled and has led projects in all the five continents. Samir is an accomplished trainer and of repute is the training that he conducted at US Department of Agriculture – Natural Resources Conservation Services at Annapolis, MD. Samir is also a Guest Faculty at the George Mason University and has been a speaker and panelist on sustainability at the USPAACC silver jubilee conference; on capture planning uncovering contract opportunities at the Fairfax County Economic Development Authority's Procurement Academy and many more occasions. Samir brings a unique set of Management skills to Government Contracting at Ampcus.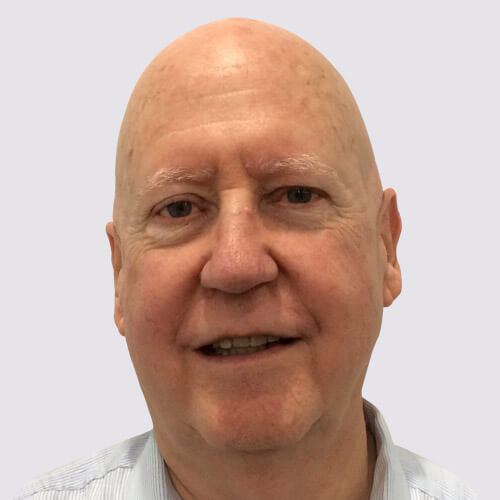 CRAIG THOMPSON
Senior Vice President
CRAIG THOMPSON
Senior Vice President
Mr. Craig Thompson has more than 30 years of experience managing IT, operations, and accounting, and finance functions. His IT experience includes ERP implementation and support as well as managing in-house IT operations. His accounting and finance experience ranges from "Big six" audit roles through several CFO positions in a variety of industries. His IT experience includes multiple ERP implementations as Project Manager, lead roles in virtually every project function, IV&V leadership, compliance reviews, development and launch of commercial software product, and in-house IT operations management.
Craig has earned a number of professional awards and certifications, including the gold medal in Virginia for the CPA examination as well as the Bronze Star during his service in the U.S. Army. He holds PMP and ITIL certifications as well as ISO/IEC 20000 Quality Management and SOA Expert certifications. Craig has an MBA from George Washington University and a Bachelor's from William and Mary.
AJIT WALKER
Senior Vice President – Commercial Sales
AJIT WALKER
Senior Vice President – Commercial Sales
Ajit Walker is a proven leader and a dynamic strategist having copious amounts of energy and passion for building conscientious sales teams, lasting client partnerships and world-class service offerings in the areas of IT Solutions, Services & Staffing. He believes in leading his global Sales & Marketing teams by fostering a culture of integrity, discipline & passion. Ajit brings with him close to two decades of experience in Strategic Planning, Business Development, Account Management, Pre-Sales, Customer Relationship Management, Marketing, Branding, PR, Strategic Partnership & Alliances, Contracts Management, Global Operations, M&A and Vendor Management. He has been instrumental in building highly profitable business practices and has had demonstrable success with several Fortune 500 customers within the Telecommunications, Media, BFSI, Healthcare, Life Sciences, Energy, Utilities, MRD, and Hi-Tech space. Ajit's energy, passion, integrity, strong business acumen along with superior negotiation and people management skills make him an invaluable asset to the organization and its customers. Ajit holds an MBA in Information Technology Management and Finance.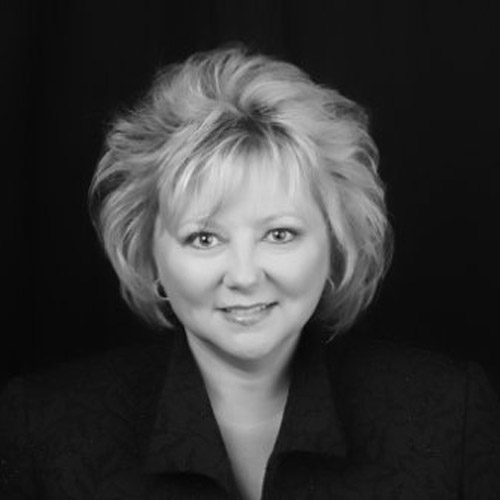 DONNA ERHARDT
Senior Vice President of Business Development
DONNA ERHARDT
Senior Vice President of Business Development
Donna will focus on developing new Customers and alliance-based technical service opportunities for Ampcus. While the company maintains an impressive client list and long-term client relationships, some extending since the company started almost 10 years ago, Erhardt will focus on new client opportunities in all Ampcus target industries nationally. Ms. Erhardt will be located in Ampcus' Dallas office, but expects to spend most of her time traveling to Ampcus locations throughout the country to work with Ampcus business teams, and clients.
Donna Erhardt has more than 25 years of experience in senior leadership positions in Procurement, Supplier Diversity, Sales and Marketing serving the Telecom Industry. Donna has previously held leadership positions including Director of Supplier Diversity, SRM and Global Partnerships with Verizon (NYSE:VZ) where she was responsible for leading Verizon's Supplier Diversity initiatives to develop mutually beneficial business relationships and deliver year-over-year spend growth with diverse suppliers. Erhardt was also Verizon's lead for the joint Sourcing collaboration initiatives between Verizon and Vodafone driving efficiency, value and delivering positive sourcing results for domestic and international procurements. She helped re-launch Verizon's SRM Program and implemented various initiatives to drive value for the company. Ms. Erhardt's key successes included Verizon's Global Supplier Summit attended by more than 200 C-Level executives and a Customer/Supplier Relationship Management Program to maximize key business relationships. She was also responsible for implementing a new program to assess supplier compliance with the Verizon Supplier Code of Conduct and various aspects of Corporate Social Responsibility. Erhardt has won numerous awards and has represented Verizon with many external organizations. She has previously held positions on various Boards including the Dallas/Fort Worth Minority Supplier Development Council where she served as Secretary, the United States Pan Asian American Chamber of Commerce Southwest, the Women's Business Council Southwest, the Women's Business Enterprise National Council, WEConnect International and the USHCC's Procurement Council Advisory Board. Ms. Erhardt has a B.S. Business Administration from Gardner Webb University, Boiling Springs, NC and A.A. Business Administration from Catawba Valley Community College, Hickory, NC.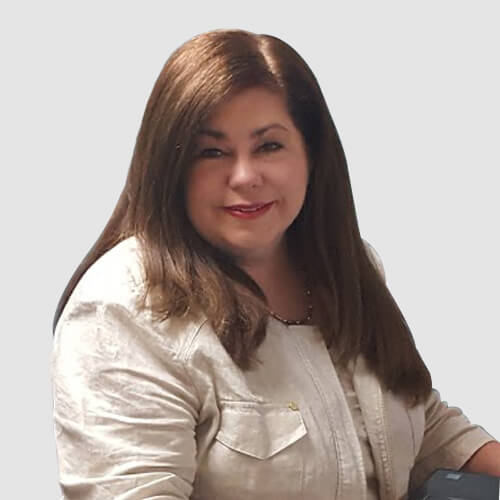 FRANCES M. CORREA
Senior Vice President – Strategic Sales
FRANCES M. CORREA
Senior Vice President – Strategic Sales
Ms. Correa is a visionary, award winning, sales executive equipped with comprehensive business development, operations, account growth, market segment penetration, and global strategic enterprise sales leadership expertise. Fran is an engaging communicator and enthusiastic professional with a passion for building lasting relationships with key industry leaders, teammates, and clients.
Fran values the development of sustained and strong business partnerships with global customers. With over 2 decades of experience, her focus on innovative solutions for industries including Healthcare, Financial, Utility and Technology has earned her recognition within the technology industry. She has held leadership roles in the hi tech, telecomm and financial industries enabling her to partner with clients of diverse needs to help them establish differentiation in their industry.
Fran earned her BA from Tufts University and an MBA from Harvard Business School.
She holds a Series 7 License and is an experienced Trainer. Fran is bilingual. She is very involved in WBENC, WPEO-NY, NYNJMSDC and is on the Executive Leadership Team of Go Red for Women.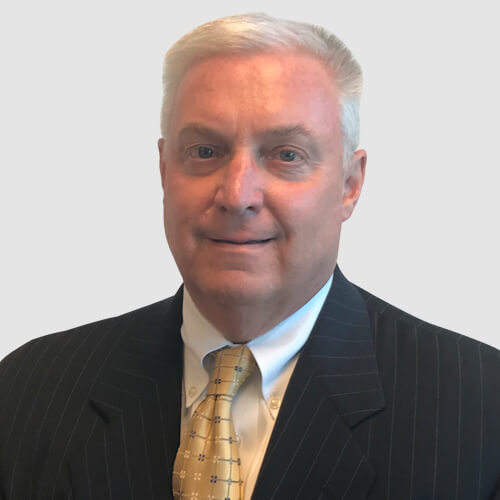 MATT JOHNSON
Vice President
MATT JOHNSON
Vice President
Matt has over 35 years of experience in a wide variety of operations and financial functional areas including IT systems development and operations, multi-billion dollar capital and operational budgeting, network capacity planning, facilities construction and operations, and extensive process improvements to supply chain and procurement operations. Matt's exposure to organization structures ranges from medium sized non-profits to global multi-billion dollar organizations, all experiencing dramatic changes in growth and uncertainty, providing a distinct understanding of how to scale functions up or down to meet business needs. The bulk of Matt's career has been involved in building or renovating disparate groups into highly effective supply chain and procurement organizations, typically resulting in industry leading metrics and results, while automating processes to increase customer and end user satisfaction. On the personal side Matt has been involved in volunteer boards and organizations at his alma mater, and lives with his wife and daughter in Fairfax Station VA.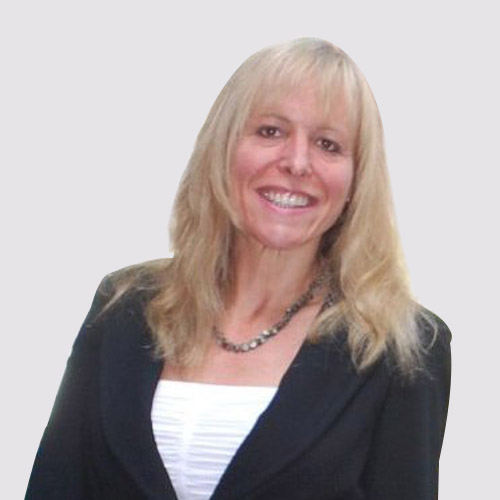 KAREN KOK
Vice President
KAREN KOK
Vice President – Strategic Sales
Karen has over 25 years of experience in executive leadership roles in program management, business operations, financial management and IT governance– developing and implementing innovative strategies and solutions to transform enterprise performance. She has program managed multiple complex telecommunication, IT, customer service and finance initiatives which enabled global expansion, revenue growth and increased profitability. Karen is accomplished in leading change by inspiring and empowering teams to deliver value and performance excellence. As a key executive of Verizon Business's Global Technology and Service Division leadership team, she led cross functional global organizations in strategic transformation initiatives that improved service delivery, customer experience and cost structure. She accomplished this through automation, process optimization, organizational redesign, and outsourcing. Through the implementation of business intelligence and data analytic tools, she was able to significantly improve decision support capabilities and provide actionable insights to maximize business performance. She also has experience in merger and acquisition integration, professional services, and project management. Karen has a MBA and a Bachelors of Business Administration in Finance from the George Washington University. One of Karen's passions is the work she does as Chair of the Development Committee and Board Secretary at the Young Playwrights' Theater, a non-profit teaching over 2,000 students in the Washington DC area the art of playwriting.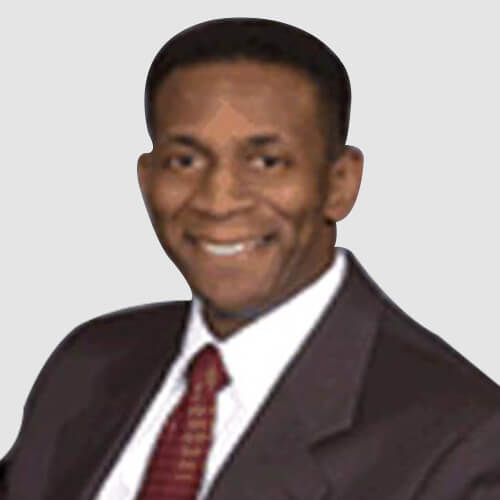 CHARLES HENRY
Vice President – Information Delivery Services
CHARLES HENRY
Vice President – Information Delivery Services
Mr. Henry is an executive who has over 30 years of extensive background in Information Management and a proven track record in directing professionals in systems development, operation, tactical and strategic business planning. Demonstrated skills and ability to motivate and organize people to accomplish desired results. As the Vice President of various assignments, have consistently led the introduction of new organizational models and business practices, resulting in significant business process improvements, revenue generation and reduced operating costs. Mr. Henry most recently held the position of VP -Business Optimization, Integration Testing at Verizon where he was responsible as a key member of executive Program Office for transfer of 4Mn consumer lines (including FIOS) to Frontier. Mr. Henry operationalized and developed an overall IT testing strategy that resulted in the successful execution and passing of 99.58% of the final target for the Frontier program. A total of 195K test cases were created and executed across 18 different functional areas Mr. Henry developed and implemented an operational support model focused on: Production Support, Release Management, Configuration Management, and Data Center Operations. Mr. Henry is Master of Science in the Management of Information Technology from University Of Virginia and Bachelor of Science from Bloomfield College in NJ.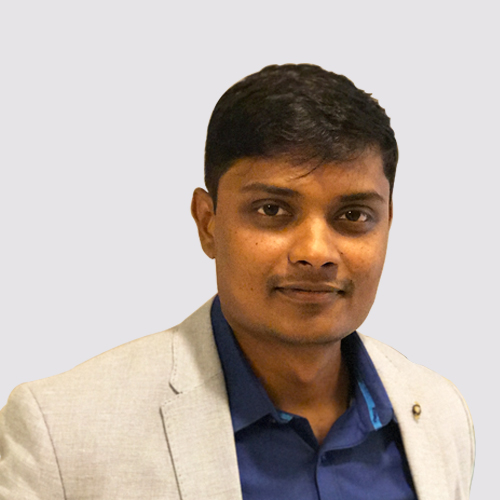 VINAY MAHAMANKAR
CEO (Asia Pacific)
VINAY MAHAMANKAR
CEO (Asia Pacific)
Vinay Mahamankar has been appointed as CEO, Asia Pacific to assist company's growth in the region and support its CONUS operations. Vinay leads all Delivery activities of Ampcus from its Global Delivery Center. He is also responsible for Operations, Processes, Infrastructure and the key area of Resourcing to ensure that the supply of resources meets business demand.
Vinay's experience in I.T professional services is very important to Ampcus Inc's long term growth. Vinay has been instrumental in contributing towards the company growth globally.
Vinay has close to 20 years' experience in forming start-ups and developing business. His primary focus will be on supporting significant growth and financial success within I.T professional services. Throughout his career, Vinay has forged strong client-vendor relationships across many continents. Since Vinay has traveled across the globe and understands different market's very well, he was the best choice for transfer from North America to the Asia-Pacific region.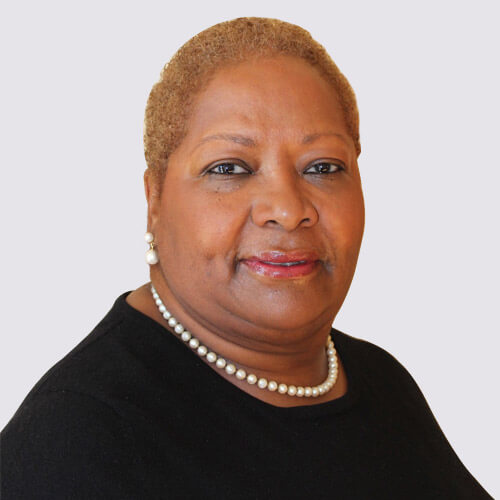 DELORES JOHNSON-COOPER
Director of Portfolio Management
DELORES JOHNSON-COOPER
Director of Portfolio Management
Delores Johnson-Cooper joined Ampcus in November 2015. She brings experience in Marketing, New Product Development and Execution, Project Management, Strategic Sourcing, as well as Small Business and Government Consulting. As Practice Director for Portfolio Management Services at Ampcus, Delores manages an integrated portfolio of projects, including strategy and operations for key clients, and serves as key client contact, ensuring that all client needs and requirements are exceeded.
During her twenty plus years career at Verizon, Delores held numerous leadership positions in domestic and international marketing, as well Strategic Sourcing. Prior to Verizon, Delores worked for Exxon Corporation's Domestic Marketing Division in Houston, Texas.
She holds a B.S. degree in Textile Technology and Business Management from North Carolina State University, Raleigh, North Carolina and a MBA in Finance and Marketing from Clark-Atlanta University, Atlanta, Georgia.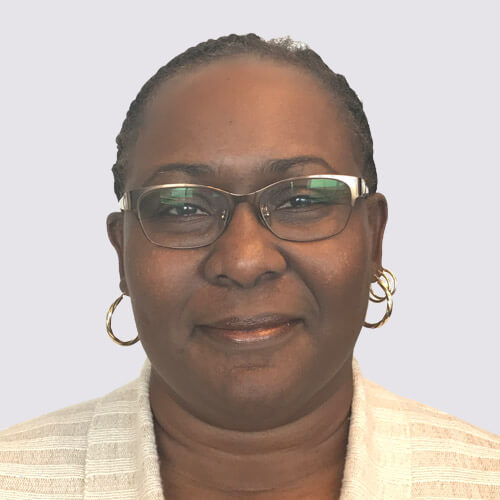 KAREN A. HASKINS
Director PMO Services
KAREN A. HASKINS
Director PMO Services
Karen is the Director of PMO Services responsible for the Portfolio and Program Management of operations, modernization and IT infrastructure projects. She has over 20 years' of senior leadership experience; and has successfully program managed a variety of Marketing, Finance, CRM and IT programs in the Telecommunications industry, both in the US and Latin America. Karen's strengths are in organizational development, product management and product development, leading multi-cultural teams, training and coaching. She excels at understanding technical issues and developing teams to solve complex business problems.
Karen has a Bachelor of Science in Business Administration from Florida A&M University. She is passionate about community service and volunteers and is a board member of several charitable organizations in Northern Virginia.